vs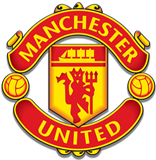 Real Betis vs Manchester United Entradas

Categorí
Info
Quantity
Precio
Categorí
Info
Tipo
Quantity
Precio
Best Available
Best Available Single Tickets.
€70.00
Best Available
Best Available Single Tickets.
€70.00
Category 3
Short Side (Behind The Goal) Upper Tickets.

€86.00
Category 3
Short Side (Behind The Goal) Upper Tickets.

€86.00
Información sobre entradas de fútbol Real Betis vs Manchester United
Comentarios que debes leer y conocer antes de comprar entradas de Real Betis vs Manchester United:

La hora y fecha del evento están sujetas a cambio – estos cambios no están relacionados con Football Ticket Net, sino con el organizador oficial – te aconsejamos revisar ocasionalmente la fecha y hora correcta y que realices tus arreglos personales para asistir al partido en la fecha y horario nuevo. Lo lamentamos, pero no podemos hacer reembolsos en caso de partidos reprogramados – las entradas serán válidas para la nueva fecha y horario.
Las categorías utilizadas por Football Ticket Net no siempre son similares a las categorías utilizadas por el organizador oficial del evento. El bloque exacto, fila y número de asientos no se pueden saber de antemano. A menos que se compren entradas individuales, las entradas están garantizados en pares – si deseas entradas juntas para más de una pareja por favor contáctanos y haremos lo posible para cumplir tu solicitud.
Football Ticket Net es un corredor de entradas secundario que se especializa en entradas de fútbol agotadas o difíciles de conseguir. Football Ticket Net no tiene relación, no trabaja con organizadores oficiales, equipos, sedes o taquillas, ni está afiliado a ninguno de ellos. La mayoría de nuestras entradas se venden por encima de su valor nominal; estos precios se determinan de acuerdo a la demanda y a la dificultad para conseguirlos, lo que significa que el precio que verás en tu entrada no será similar a nuestro precio por los motivos mencionados anteriormente.
Todos los pedidos pagados son finales y garantizados; lo sentimos pero no realizamos cancelaciones. Esto se debe a que cuando se aprueba tu pedido nosotros confirmamos inmediatamente tus entradas con nuestros proveedores o con la otra parte (los vendedores).
Football Ticket Net garantiza entregar tus entradas únicamente en un proceso seguro y protegido y a tiempo para el partido. Loa entradas se te envían lo más pronto posible, generalmente 3-7 días antes del partido y en la mayoría de los casos nuestros clientes reciben las entradas 1-2 días antes del partido o algunas veces incluso la mañana del día del partido.
Ten la seguridad de que siempre entregamos las entradas a nuestros clientes a tiempo y las tendrás en tu mano antes de que se inicie el partido. Nuestros métodos de entrega son (dependiendo del partido): correo certificado, recepción del hotel o conserjería, puntos de recogida (un lugar que se programa por adelantado para reunirte con uno de nuestros proveedores o vendedores privados) o un boleto electrónico (enviado por correo electrónico).

Football Ticket Net recomienda tratar de comprar entradas directamente de los organizadores oficiales antes de comprarlas en este sitio web - si no hay entradas disponibles (agotadas) o las entradas solamente están disponibles para miembros (difíciles de conseguir) - Football Ticket Net es tu fuente óptima para comprar entradas de forma segura y protegida.

VS

Real Betis vs Atalanta
Friendly Matches
Estadio Benito Villamarin
, Sevilla, Spain
Sevilla, Spain
23/12/22 Fri 17:00

VS

Real Betis vs Athletic Bilbao
Spanish La Liga
Estadio Benito Villamarin
, Sevilla, Spain
Sevilla, Spain
29/12/22 Thu 19:15

VS

Rayo Vallecano vs Real Betis
Spanish La Liga
Campo de Futbol de Vallecas
, Madrid, Spain
Madrid, Spain
08/01/23 Sun 18:00

VS

Real Betis vs FC Barcelona
Spanish Super Cup
Estadio Benito Villamarin
, Sevilla, Spain
Sevilla, Spain
11/01/23 Wed 00:00
Ver todos los partidos Real Betis

Más partidos Manchester United

VS

Crystal Palace vs Manchester United
Premier League
Selhurst Park
, London, United Kingdom
London, United Kingdom
Postponed Se anuncirá a su debito tiempo

VS

Manchester United vs Leeds United
Premier League
Old Trafford
, Manchester, United Kingdom
Manchester, United Kingdom
Postponed Se anuncirá a su debito tiempo

VS

Cadiz CF vs Manchester United
Friendly Matches
Estadio Ramon de Carranza
, Cadiz, Spain
Cadiz, Spain
07/12/22 Wed 20:00

VS

Manchester United vs Burnley
Carabao Cup 4th Round
Old Trafford
, Manchester, United Kingdom
Manchester, United Kingdom
21/12/22 Wed 20:00
Ver todos los partidos Manchester United

Llámame
Te llamaremos sin costo alguno
Tu solicitud se entregó exitosamente
Servicio al cliente / horario de ventas
Monday - Thursday: 8AM - 5PM (GMT)
Friday: 8AM-3PM (GMT)
Saturday - Sunday: 9AM - 2PM (GMT)
Contáctanos ví correo electrónico